Crusade Engagement Grant Offers $10,000 for Innovation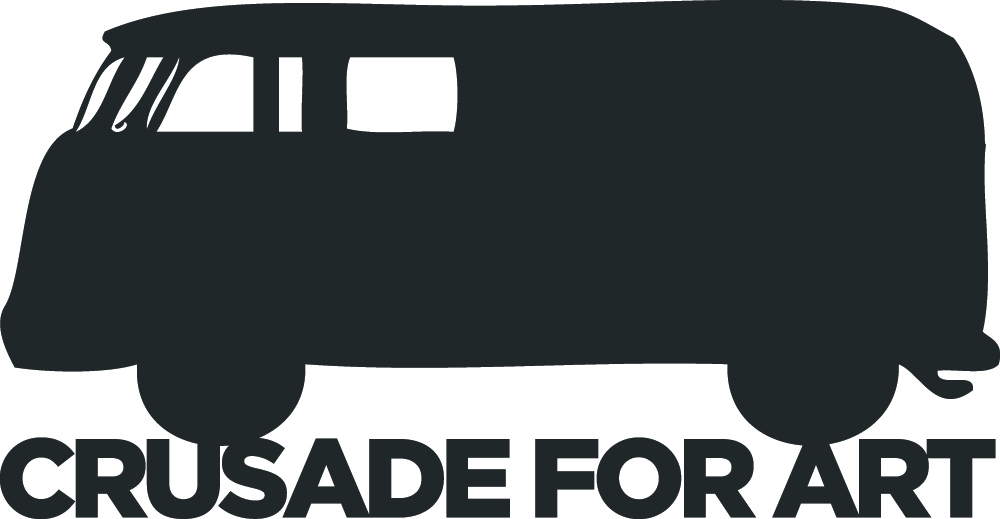 [et_pb_section admin_label="section"][et_pb_row admin_label="row"][et_pb_column type="4_4"][et_pb_text admin_label="Text" background_layout="light" text_orientation="left" use_border_color="off" border_color="#ffffff" border_style="solid"]
The Crusade Engagement Grant awards $10,000 annually to the applicant with the most innovative idea to build audiences for photography.
Crusade for Art, the grantmaking organization, is a 501c3 non-profit organization dedicated to creating demand for art. Our work is about developing and supporting innovative initiatives to create demand for art and opportunities to collect it.
The Crusade Engagement Grant puts our greatest resource, the brainpower of our creative force, our artists, toward exploring solutions to the systemic problem of a lack of demand for art. This $10,000 grant aims to generate and highlight innovations and underwrite the execution of the best idea.
The 2014 Engagement Grant went to Matthew Conboy, a Pittsburgh photographer who developed a program called Start With Art to give original, signed photographs from local artists to babies born in area hospitals. Other finalist ideas included digital photography billboards, photobook collectives, a traveling "Zine Machine", the creation of photography collections in schools, and others.
The grant application is a two-phase process, with up to ten finalists continuing on to the second phase.
In the initial application, photographers/project organizers must submit a description (500 words or less) of their project idea and a $25 application fee. Up to ten finalists will be invited to submit a full application. The full application will require applicants to include a detailed project description, timeline, budget, projected audience reach, and expected impact of the program. There is no additional application fee for finalist applications. A three-member selection committee will select the grant award recipient based on the proposed project's creativity, originality, and probability for success as well as the applicant's credibility and references.
The three members of the selection committee are:
Alison Zavos, Founder/Editor-in-Chief, Feature Shoot
Brian Sholis, Associate Curator of Photography, Cincinnati Museum of Art
Ann Jastrab, Gallery Director, RAYKO Photo Center of San Francisco
Applications are now open! The deadline for submissions is April 17. Finalists will be announced May 1, and the grant award winner will be announced in June.
For more information, visit www.crusadeforart.org/crusade-engagement-grant or call (404) 790-9078.
[/et_pb_text][/et_pb_column][/et_pb_row][/et_pb_section]